Junior Infants 2021
Why did the teacher wear sunglasses to school?
Because her students were so bright.
What a busy start to a fun filled year we are having! We have settled in, made new friends and the learning never ends! September and October flew by in the blink of an eye and November brought lots of exciting adventures.
How does a Scientist freshen their breath? With experi-mints! Take a look at us using some of those mints to carry out some awesome explosions during Science Week. We also got to grips with magnets and watched some melting magic!
What do elves learn in school? The elf-abet! We are well and truly in the thick of Silly Season in Junior Infants and we can't wait to carry on our learning journey.
Check back for more fun soon!
Junior Infants 2020 2021
Hello everyone and welcome to our new adventure in big school. My 22 Junior Infants have settled in so well in school and are working so hard!! They are all SUPERSTARS and make me so proud every day!! Keep an eye on our blog over the coming weeks for a sneak peek at all we have been up to since the end of AugustJu…
JUNIOR INFANTS LOCKDOWN STYLE 2021
And what a start to the year it has been…straight into another lockdown following the advice from our government…but it would take a lot more to stop these Junior Infants….take a little look at all they have been up to since the beginning of the year. From gaeilge to maths, and from painting to writing, from Piercestown NS Fittest Families to zooming teacher, from singing to learning how to read!!!! (AND everything else in between!!!!!) What a spectacular group of children – I am so proud of each and every one of them, and cannot WAIT to get back to the classroom for lots more fun, learning and making memories… Have a little look at the video below and see if you can spot your friends 🙂 Missing you all, From Ms. Taylor and Teresa x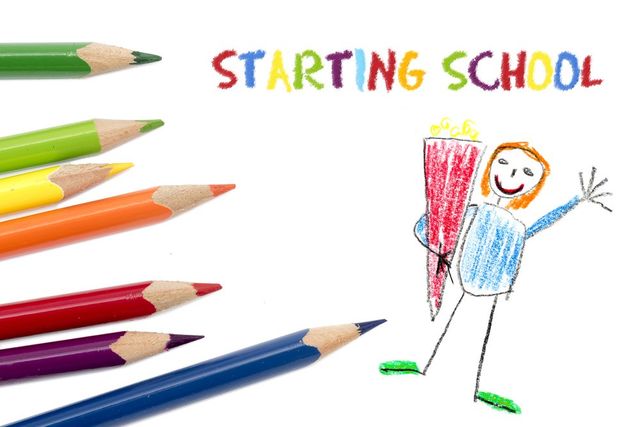 Junior Infants started school at the end of August and hit the ground running. They haven't looked back since. They have been working hard with their sounds and writing, maths and irish, art and science experiments, not to mention P.E., drama, music and Aistear and everything in between…. Take a look at some of the fun we have been getting up to in Junior Infants so far…
We have had art, picnics and fun in the sun and school had only just begun…
Exploring and playing through maths is fun, making patterns, counting and doing sums.
Exploring the outdoors and getting mucky, looking for bugs and getting lucky..
Learning our letters and singing our rhymes, we have great fun all of the time…
From Stretch'n'Grow with Nicola, to maths games with our friends, to making pots and painting, the fun just never ends…
Something scary happened in October….our classroom was taken over by some creepy monsters, witches, zombies and pirates, luckily, there were some superheroes around to keep us safe…
The weeks flew by and before we knew it, it was November, but the fun and learning continued and the girls and boys really settled in well into big school, so we decided to take a little trip to Outer Space…
We also had GREAT FUN during science week, blowing up volcanoes to see how chemical reactions work, to making giant bubbles, experimenting to see what things sink or float and exploring our classroom to see what objects were/ were not magnetic… Take a look for yourself…
In November, we learned all about the Post Office in Aistear…
Once December came, we found ourselves deep in the magic of Christmas…
JUNIOR INFANTS 2019 2020
We welcomed 29 new Junior Infant pupils into our school for the year 2019-2020. Their teacher, Ms. Gráinne Taylor is looking forward to the year ahead as the children begin their journey in Piercestown N.S. Ms. Taylor had a very snazzy selfie frame ready for the children's arrival on day 1!
Take a little look and see if you can spot any familiar faces in the video below….
SCHOOLS OUT FOR THE SUMMER!!!
THREE BIG CHEERS for the Junior Infants on officially finishing their first year in big school…… HIPP HIPP HORAAAAY!!! HIPP HIPP HORAAAAY!!! HIPP HIPP HORAAAAY!!! …and WHAT a year it has been!!! From bug hunts, to planting daffodils, from dancing assembleys to fancy dress days, from visiting Santa to pizza parties and active week and maths week and science week and visits from Little Medics and gymnastics and GAA and visits from the Dogs and discos in the PE hall and…and…and… everything in between!!! PHEW…what a busy year it been – and that was all BEFORE the lock down madness when your own mammies and daddies became your teachers!!! It was then that you all showed how grown up, special and fabulous you all really are by working hard from home, and by keeping safe during these strange times!! Your weekly photos and videos and emails and messages made me the PROUDEST TEACHER in the WHOLE WORLD!!!!! WELL DONE TO YOU ALL!!!!! I miss you all and cannot wait to see you all in September – I am sure some of you will be almost as tall as me by then!!!!! Until then, have a fantastic summer break and see you all soon…!!
Best wishes, Ms. Taylor
Last of the May Madness
And just like that, the month of May has come to an end, and what a month it has been. From bug hunts to making rice krispy buns, and painting sea scenes to making rainbow fish, from bird watching to fun in the sun, and EVERYTHING in between. WOW – you have been very busy Junior Infants!!! I hope you all had lots of fun!! Here's a little look at what some of your classmates got up to last week…
HAPPY MONDAY EVERYONE!
Happy Monday to all of my girls and boys in Junior Infants!!! A very PROUD Ms. Taylor here. I cannot believe how hard you have all been working and I am so HAPPY to see how much fun you are all having at home!! I bet your families are very proud of you all. Take a little look at what some of your classmates have been up to over the last few days….
Have a great week everyone, missing you all lots!
Just Another Manic Monday
Hello everyone, Happy Monday!!! It is hard to believe that is has been 10 weeks since we were all in class together behind our big red door. Today you find yourselves still safe, behind your own front doors at home. Things have changed a lot over the past few weeks, but one thing that has stayed the same are those GREAT BIG SMILES on your faces. It makes my day when I get lovely photos and videos from your Mammies and Daddies, of you all at home working hard and having fun! Why not take a peek at some of the activities you got up to last week.
Have another great week everyone, stay safe and see you all very soon! From Ms Taylor
This week's Throwback Tuesday
In this week's Throwback Tuesday we will take another look at some happy memories in Junior Infants so far this year.
First off, a trip down memory lane to our Aistear theme "The Post Office". We learned all about the postman/ postwoman's job in the local community, the transport they use and the work they do. We learned to to write and send letters and postcards. We even wrote letters to our friends in Senior Infants and posted them in the postbox in Piercestown. We loved colouring and decorating cards and letters for our friends, using stamps and learning about the journey of a letter from one house to another. We got to practice our letter writing skills when we had our Junior Infant Christmas tour to Wheelock's Farm, where we wrote our lists to Santa!!!
Math's is one of our FAVOURITE subjects in Junior Infants. Take a look at some of the fun we had when exploring the topic of algebra, making patterns and sequences… Which pattern is your favourite from the pictures below?
We also really enjoyed learning about the farm and new life in spring. We learned all about the farm, the farmer, the farm animals and farm shops. We also learned how important it is to care for our pets and animals. We had lots of fun!!
We had fun in science learning about mixing materials and forming reactions causing them to change. We made mini volcanoes and even got to blow them up using vinegar, baking soda, fairy liquid, water and red food colouring – it was very smelly!!!
Have a SUPER week everyone, and keep a close eye on our blog for more happy memories later this week. You can also stay tuned to see what your classmates are getting up to in their own homes too.
Stay safe everyone! ❤
WOW WORK from my Junior Infants!!
Happy Monday everyone!!! I hope you all had a lovely weekend with your families and that you are all keeping safe and well.
I had a lovely time looking through all of the FABULOUS photos from your Mammies and Daddies of you all working hard and having so much FUN at home!!!
Why not take a look at what all of your friends were up to last week… I was AMAZED!!! WELL DONE EVERYONE!!! Have a lovely week!!!
Dia dhaoibh!!
A big HELLO to all parents and guardians this week! I hope you are all keeping safe and well.
I have been chatting to a few of you about the Irish with your children at home, and while I do not want any of you to be under pressure, I have decided to upload the access details to Abair Liom (our Irish programme) here if you would like to set up your own account to use with your child. I know circumstances vary in every house so please note this is OPTIONAL and there to use as a helpful resource if you wish to avail of it. To date, we have covered topics 1 – 16. Our topic of 'bia' this week, coming from lesson 17.
Follow the steps below to get access:
Go to FolensOnline.ie and click register
Select Teacher
Fill in a username, email and password
For Roll Number use the code: Prim20 for primary book resources
Bain triail as!
THROWBACK THURSDAY!!
Today's blog post is a throwback to possibly one our favourite Aistear themes so far this year – "At the Doctors" – we absolutely loved learning all about doctors and nurses, GPs and hospitals – the people in our community who help us – today more than ever in the strange climate we find ourselves in. Today's post looks back on all of the fun we had. See if you can spot the medics of the future in the gallery below.
Keep safe everyone!
WACKY WEDNESDAY – LOOK HOW FAR WE HAVE COME….
Happy hump day everyone!!! I am missing you all very much and I am sure you are all missing your friends in Junior Infants too, so today I have decided to post a little video for you all to see. A little trip down memory lane to catch a glimpse at a few of our special days in Junior Infants. Can you spot your friends? Can you spot yourself? Can you remember all of these FUN activities since the beginning of September? Take a little look and see for yourselves…
Throwback Tuesday!!
Hello everyone!! Today I have decided to do something a little different on the Junior Infant blog. I have decided to do a little "Throwback Tuesday" to show you a few of the exciting things we have been up to so far, this year in Junior Infants!! Why not take a little trip down memory lane with the photos below…
First up, we will take a little look at the day we had a visit from Dogs Trust Ireland. Our special visitors taught us how to care for our own pets, to adopt, not shop and how to behave when there is a dog around who we do not know. We had lots and lots of fun asking and answering questions. We are already excited for our special visitors to come visit us again in the future.
Next up, we will take a little look at some fun activities we got up to in Junior Infants during World Book Week. We were lucky to have our Book Fair in school this week – we had lots of reading activities with 6th class, with our fellow classmates, and we were even lucky enough to have our own principal Ms. Walsh read us some very funny stories too!! We loved World Book Day. Take a look at our photos below…
At Christmas, we all went on a big adventure with Ms. Sinnott and her class, and Ms. Rea and Senior Infants. We went on a BIG bus with all of our friends ALL THE WAY to Wheelock's Farm in Enniscorthy!! We has lots of fun singing songs on the journey up and back. When we arrived at the farm, who were we greeted by? None other than Mrs. Claus and some of the elves from the North Pole!! They welcomed us and took us to see the Snow Queen. She told us stories and then we got to go and write our letters to Santa. Next, we went on an adventure to the North Pole on the Santa train and WE GOT TO MEET SANTA!!!!! IT WAS THE BEST DAY EVER!! We even got cookies and hot chocolate as a treat for being so good!!! Why not take a look for yourself…
We were also lucky enough to have special visitors in from Little Medics during engineers week this year, and WHAT FUN we had!! This special visit tied in really well with our Aistear theme "At the Doctors". We learned about different equipment doctors use, such as a thermometer, a stethoscope, bandages, blood pressure monitors, etc. We were learning all about our spine, and we even got to make a model of a spine with our special visitors!! It was BRILLIANT!!! Take a look at some of the fun we had…
It has been a very FUN year so far!!! Keep an eye on our Junior Infant blog for some more happy memories and fabulous work from our class in the coming days and weeks!! You won't believe what we have covered so far this year!!
JUNIOR INFANTS Busy at Work!!
Hello girls and boys!!! I hope you all had a lovely long bank holiday weekend at home with your families and that you all got to enjoy some fun in the sun!!
I have received lots and lots of amazing photos from your Mammies and Daddies and I am SO HAPPY to see how hard you are all working – I am the luckiest teacher in the whole world to have a class like you!! WELL DONE EVERYONE!!!!! I hope you all have a lovely week!
Why not stop and take a look at what your friends have been up to at home….
HELLO Junior Infants!!
A BIG HELLO to all of my Junior Infants and their families and friends at home!! Ms. Taylor here. I hope you are all keeping safe and well!!
A little birdie has told me how BUSY you have all been working from home. Your mammies and daddies have also been busy sending me pictures of your fantastic work and WOW – I am very impressed!!! Give yourselves a big pat on the back!! I am so proud of you all.
Here is a little sneak peek at what some of your classmates have been up to in their own homes, why not take a look…
Have a lovely week everyone,
Stay safe,
Ms. Taylor 🙂
Treasured Persons Day 7th February 2020
Miss Taylor's Junior Infants welcomed their treasured people into Piercestown N.S. on Friday 7th of February, where they were treated to songs and poems from the children, and a lovely blessing from Fr. O Reilly. Ms. Walsh, Miss Taylor and the Junior Infants gave a little glimpse as to what goes on behind out big red door, with videos of our highlights of our year so far. We then had the opportunity to present our treasured persons with a beauTEAful token of our love and appreciation for them. We were so happy to welcome in our special visitors on this day!!